I 2018 arrangerer WIFT en serie af masterclasses og workshops, der med udgangspunkt i kunsten sætter fokus på ligestilling, narrativer og repræsentation i film og tv.
Projektet er støttet af: Det Danske Filminstitut, Den Danske Scenekunstskole, Den Danske Filmskole, Danske Filminstruktører, Dansk Skuespillerforbund, Dansk Filmfotograf Forbund, Copenhagen TV Festival og Cinemateket.

WIFT Masterclass med Dara Marks og Deb Norton,
i samarbejde med Cinemateket.
INSIDE STORY
The power of The Transformational Arc
– Sådan skaber du en stærk, personlig, meningsfuld
fortælling indefra
Tirsdag den 29. maj 2018
kl. 9-17 i Cinemateket, København
+ efterfølgende cocktail hour
550,- inkl. forplejning
Dara Marks Ph.D. is a leading international script consultant, seminar leader, and author of one of the top selling books on screenwriting, Inside Story: The Power of the Transformational Arc.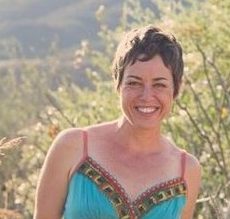 Deb Norton is an author, writing coach and story analyst. She leads writing workshops internationally, is a master teatcher at Hedgebrook, and teaches immersive retreats in story structure and archetype.
WIFT workshop med Dara Marks og Deb Norton
ENGAGING THE FEMININE HEROIC
En 4 dages kvinde-workshop, der udforsker den feminine heltindes fortællinger
Fra torsdag den 31/5 – søndag den 3/6
Filmskolen, København
4.000,- inkl. forplejning
♥
Spørgsmål & tilmelding:
"Dara Marks and Deb Norton are two extraordinary muses who will guide you up to the Gods and down into the underworld in order to reawaken your own inner storyteller. Will not merely emerge with a greater mastery of the elements of story, but with an experiential understanding of where to find it within yourself."
– Lyn Greene, Writer, Executive Producer ~ Nip/Tuck ~ The Boss
"More than a unique approach to story, it is an understanding of the transformational process that is life."
– Lisa Loomer, Screenwriter/Playwright ~ Girl, Interrupted ~ The Waiting Room