WIFT Masterclass med Dara Marks og Deb Norton,
i samarbejde med Cinemateket.
INSIDE STORY
The power of The Transformational Arc
– Sådan skaber du en stærk, personlig, meningsfuld fortælling indefra
Tirsdag den 29. maj 2018
kl. 9-17 i Cinemateket, København
+ efterfølgende cocktail hour
550,- inkl. forplejning
Inside Story er en heldags masterclass med to af Hollywoods nyskabende kvindelige manuskriptkonsulenter.
Med Inside Story – The Transformational Arc får du et redskab, der giver plads til at du gennem dit filmkunstneriske arbejde kan:
Udtrykke dit unikke synspunkt.
Udvikle meningsfuld handling
Skabe dybe karakterer med en rigdom af nuancer og overraskelse
Frembringe en stærk følelsesmæssig understrøm
Med udgangspunkt i Dara Marks bog Inside Story, lærer du at opbygge et stærkt, personligt og meningsfuldt manuskript – indefra og ud. Denne metode er omvendt af den konventionelle skriveproces, hvor man arbejder udefra og ind – fra plottet ind i den dybereliggende fortælling. Målet med Dara Marks metode er at skabe integration mellem de maskuline (ydre ) og de feminine (indre) aspekter i manuskriptet, da det giver de stærkeste, autentiske og mest medrivende fortællinger.
Inside Story giver dig en solid forståelse af manuskriptets elementer: plot, karakter og tema. Og du får nye redskaber, der sætter dig i stand til at arbejde struktureret med den dybereliggende fortælling. Gennem en overbevisende opbygning af karakterens udviklingsbue – The Transformational Arc – bliver forståelsen af de principper der linker plot og karakter udvidet og fokuseret og knyttet sammen med de tematiske, emotionelle og dimensioner i fortællingen.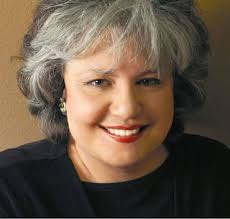 Dara Marks Ph.D. is a leading international script consultant, seminar leader, and author of one of the top selling books on screenwriting, Inside Story: The Power of the Transformational Arc.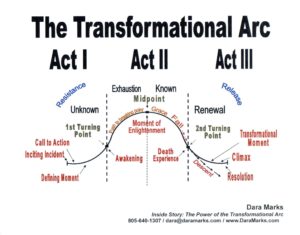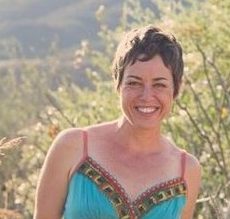 Deb Norton is an author, writing coach and story analyst. She leads writing workshops internationally, is a master teatcher at Hedgebrook, and teaches immersive retreats in story structure and archetype.
"Dara Marks and Deb Norton are two extraordinary muses who will guide you up to the Gods and down into the underworld in order to reawaken your own inner storyteller. Will not merely emerge with a greater mastery of the elements of story, but with an experiential understanding of where to find it within yourself."
– Lyn Greene, Writer, Executive Producer ~ Nip/Tuck ~ The Boss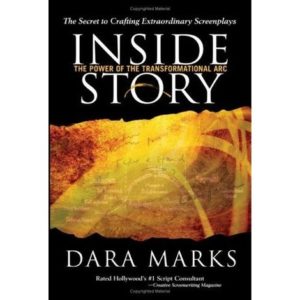 "More than a unique approach to story, it is an understanding of the transformational process that is life."
– Lisa Loomer, Screenwriter/Playwright ~ Girl, Interrupted ~ The Waiting Room
WIFT Masterclass with Dara Marks og Deb Norton
INSIDE STORY
The power of The Transformational Arc
In the process of developing plot and character, writers often lose track of what is important and meaningful. Understanding how to utilize the Transformational Arc greatly expands a writer's ability to identify and stay focused on unifying principles that link plot and character to the thematic, emotional
and even spiritual dimensions
 of a story
Inside Story is a comprehensive seminar that will take you into the depths of the writing process and teach you how to build a great screenplay from the inside out.
Not only will you acquire a deeper and more thorough understanding of your story's core elements—plot, character, and theme—but you will gain a whole new set of tools to write scripts that will make movie executives stand up and pay attention and theater audiences stand up and cheer.
Inside Story will make you a better writer by helping you get to the heart of what you're really writing, which allows you to focus on expressing your unique creative vision.
Most important, the Inside Story seminar opens up the most powerful means of building a solid and compelling story structure—the transformational arc of character.